Vegan cream spread is creamy, spreadable and tangy, this a 100% dairy free cream spread is perfect on bread or toast, as a spread in sandwiches or wraps, or as a dip for crackers or raw vegetables. It has a perfect texture and can be perfectly used in preparing vegan cheesecakes, sauces and a number of sweets. Vegan cream spread can be used all day long from people from all ages.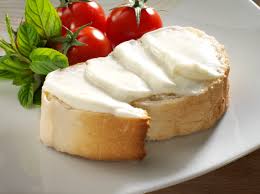 * According to EU Reg 1169/2011, Nutrient Reference Values
Water, Coconut oil (24%), Potato starch, Potato plant protein, Sea salt, Flavorings, Vitamin B12.